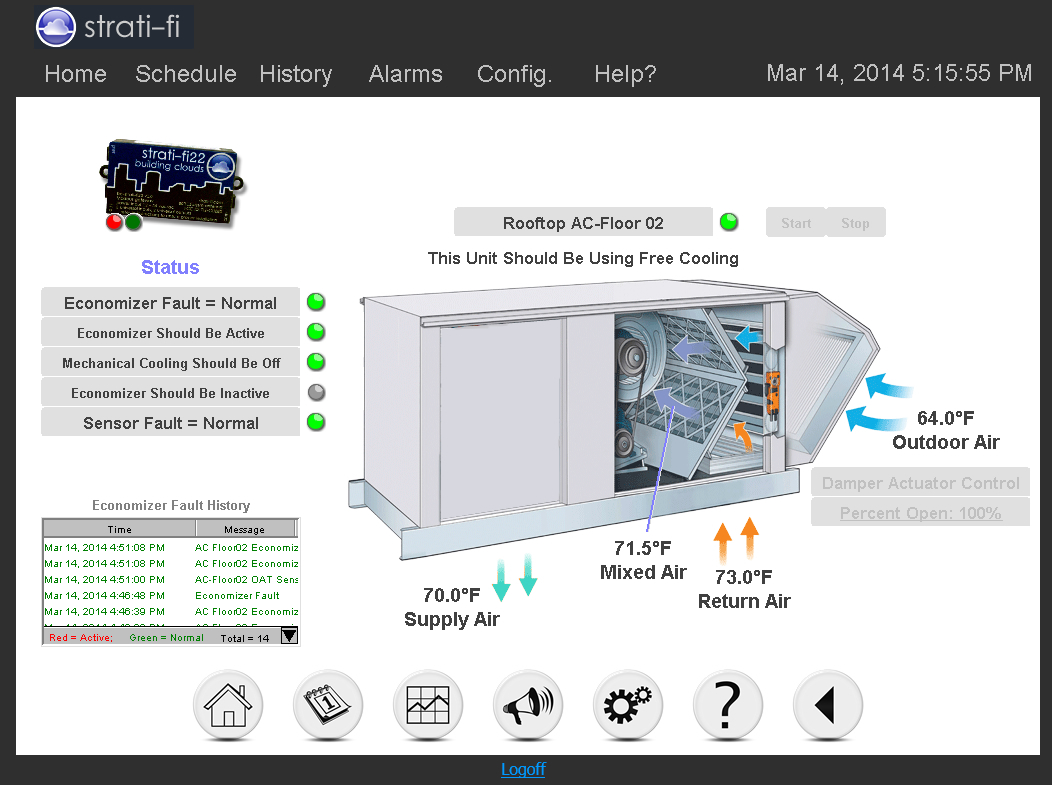 Economizer FDD
Set alarm limits and monitor existing or new units. Fault detection & diagnosis per CA Title 24.
data sheet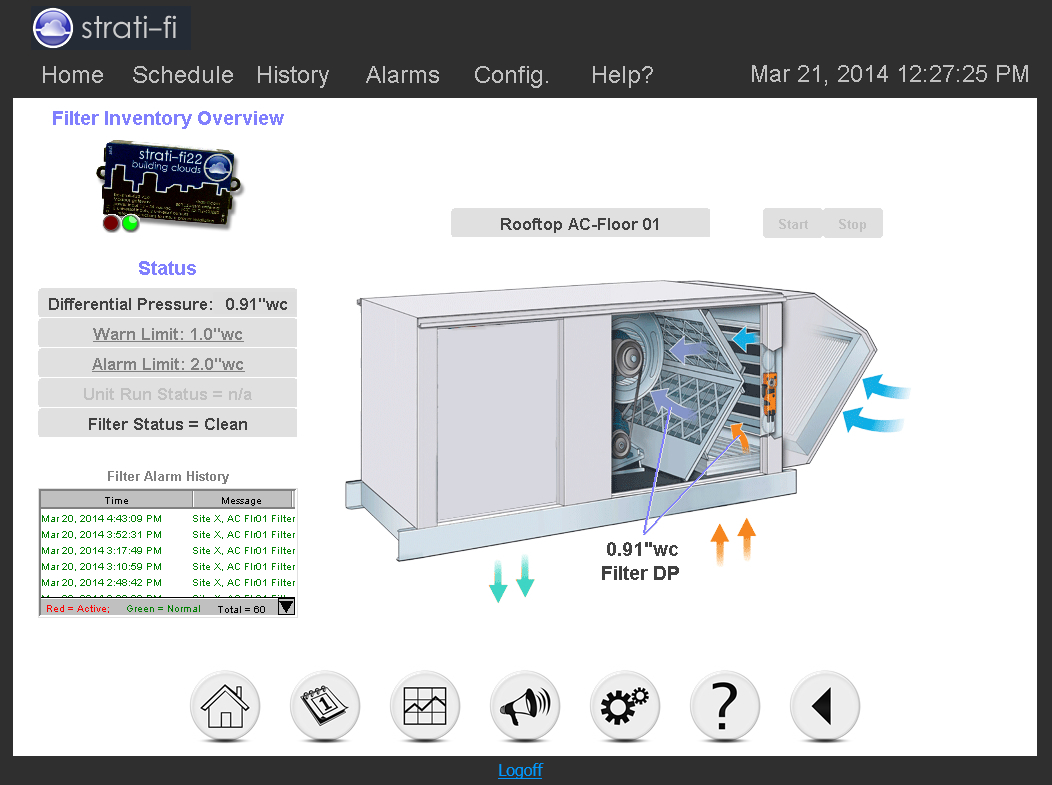 HVAC Filter Monitor
Change your filters when they need it, maintain healthy & efficient air flow.
data sheet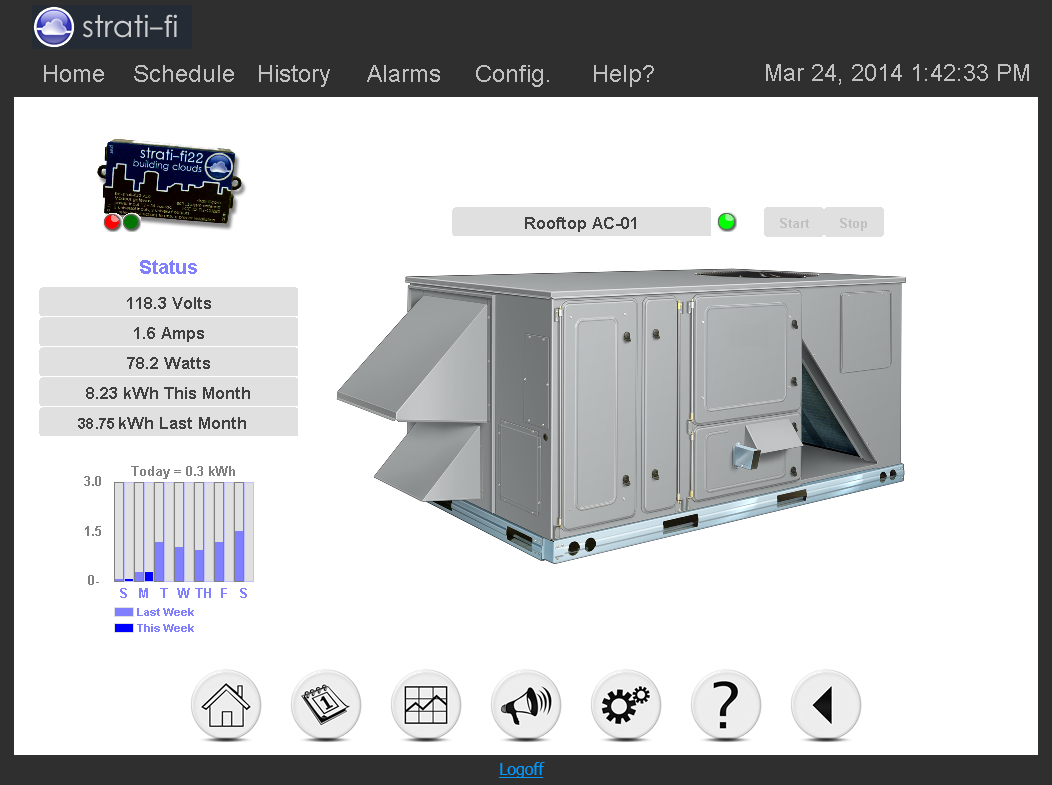 Submeter Electrical Loads
Monitor & preact to electricity usage in real time. Set alarm limits for demand response applications.
data sheet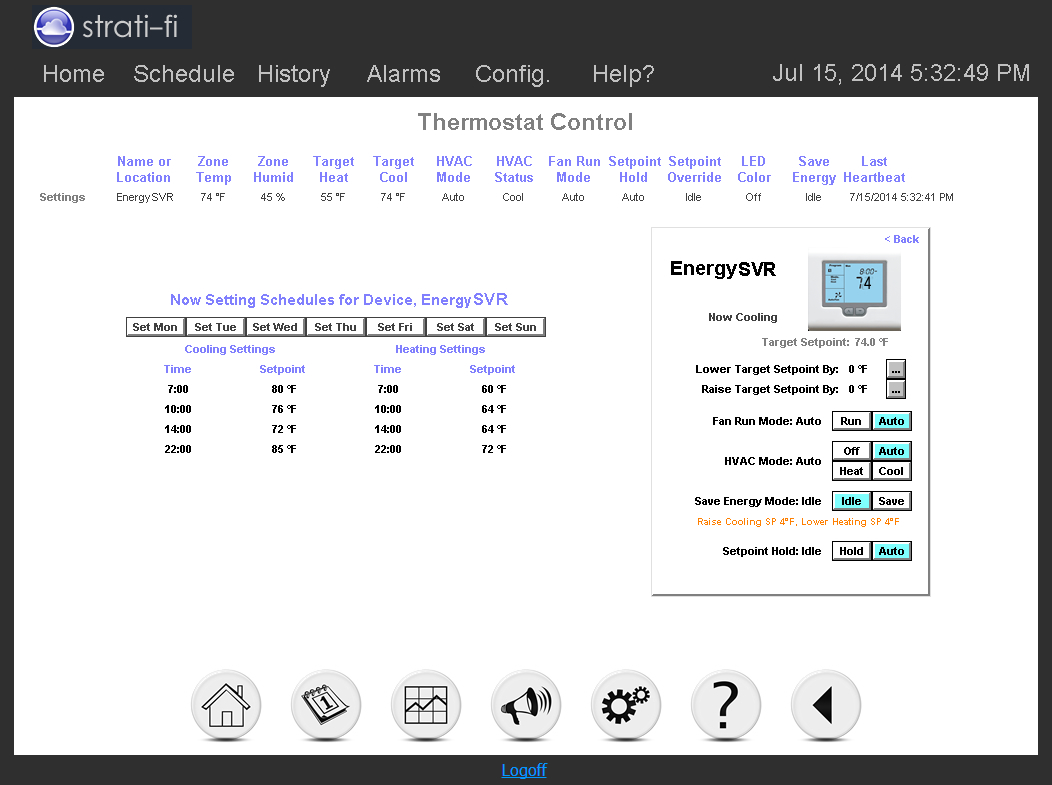 Thermostat Control
7 day programmable thermostat, monitor current & supply air temperature.
data sheet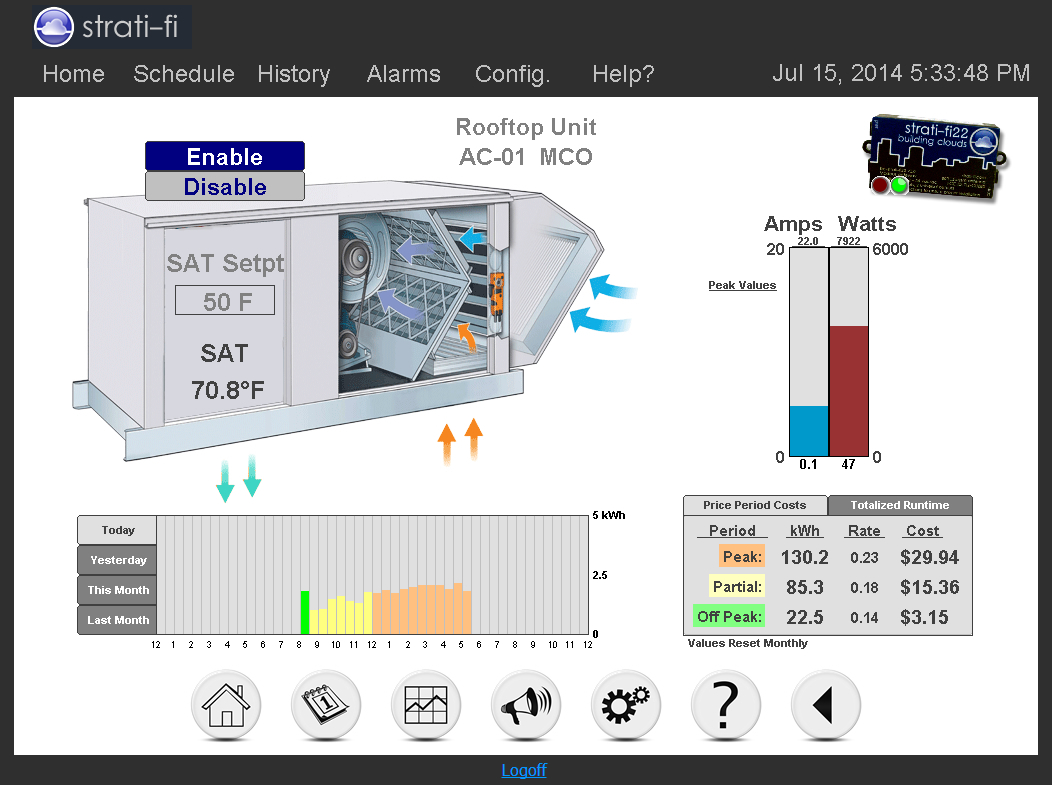 Advanced Control
Quickly install to monitor & control packaged roof top units or heat pumps.
data sheet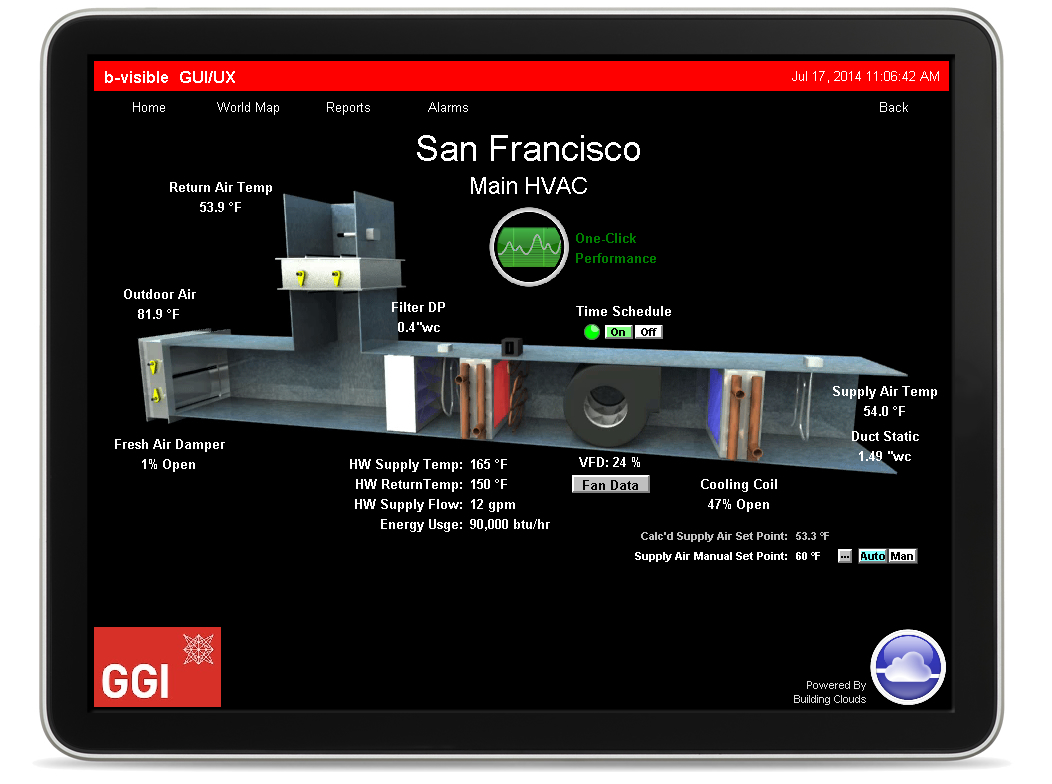 Create Easy to Use Screens
Customize your display with icons, photos, floorplans. Create your brand for your customer.
more info